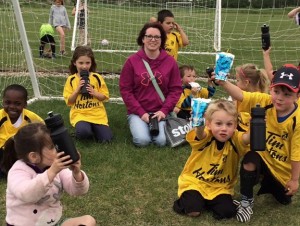 Submitted by:
Erin Hodgson |
Thanks to a grant from the Manitoba Teachers' Society, the Swan Valley Teachers' Association was able to provide water bottles to all children enrolled in youth soccer this spring.

Click any picture for a larger version.
Pictured here is SVTA President Erin Hodgson and various youth soccer players after receiving their water bottles.