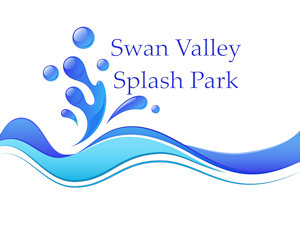 ValleyBiz Story |
As thoughts turn to the lazy crazy days of summer, one local group of community volunteers is hopeful future summers will see an inexpensive and fun option for families and children in the Swan Valley to beat the summer heat.

Plans are currently underway to build a splash park at the site of the old Kinsmen Pool. "The location is the perfect fit." explained Swan Valley Splash Park board member, Jaimie Walker. "It has parking, a play structure, grassy picnic area and is fenced off for safety." Walker added that the Town of Swan River has already allocated a parcel of land for the project.
The Swan Valley Splash Park (SVSP) board has been holding planning meetings for over a year and have already drawn up plans for the new attraction.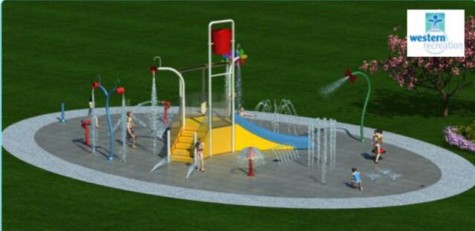 With an estimated price tag of $400,000, success in fund-raising will be a key factor in how quickly the project can go ahead. Money will be raised through local fund-raising activities as well as donations from local businesses, organizations and individuals. "We've already had numerous community organizations and generous businesses call us up and offer their hard earned monies to donate towards this project." said Walker, "we are just getting started and have had amazing support thus far."
Walker, along with Fund-raising Co-chair Rhonda Kitch have been working on some creative ideas to help speed the project financing along. "We have a 'Splashy Paint Night planned for June 24, 2017 with our local talented George Vanderwalt." said Walker. "We will be making creative outdoor wooden signs rather than the traditional indoor canvas." Other events planned for this summer include Cow Patty Bingo during Rodeo weekend, a Bud and Steak night and possibly a duck race and children's festivities. The group is also considering a combination of a Halloween party for children and social evening for adults as well as traditional fund-raising activities such as raffles and 50-50 draws.
Individuals interested in assisting with fund-raising activities can contact Jaimie at 204-281-5459 or connect with the group on their Facebook page.