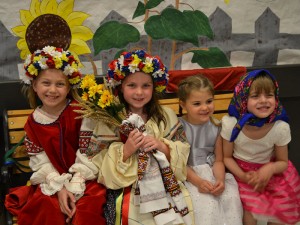 Submitted by:
Nicole Clouson |
The Swan River Dolyna Dancers celebrated their 40th Anniversary with a Zabava on May 20, 2017. Guests were treated to quite the show, starting with our own young dancers.

Click any picture for a larger version.
Next up was a hearty Ukrainian meal, prepared by our group, along with family and friends. Guests would need the all the carbs they could get to dance throughout the evening.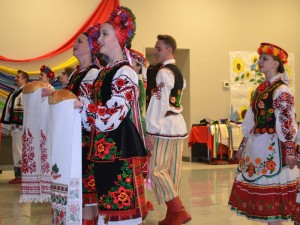 After supper, we were treated to a performance by the Zabutnyy Dance Company from Regina. They put on an amazing show and guests were wowed by their performance.





After the performance we continued to party Ukrainian style with more polkas, 2-steps, heel-toes, etc, with music provided by the "Friends" band. This band played hard all night and kept the dancers on their feet, especially with the kolomeyka that all the kids were waiting for! The Zabutnyy Dancers stayed through the night to also enjoy the band and keep the party rockin!
Thank you to all who attended to make our evening a great memory. A quote from a 6 year old girl, who couldn't keep off the dance floor was that it "was the best night ever!"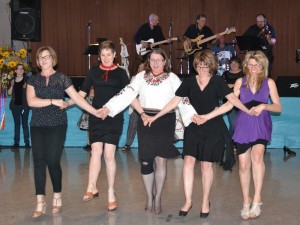 HUGE thanks to the Zabutnyy Dance Company from Regina for the amazing entertainment; the Vesna church ladies and all those who helped prepare and serve food; the Kinsmen who worked in the bar; and all of those involved with organizing this special celebration.