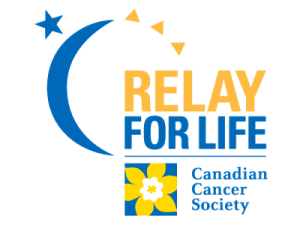 Submitted by:
Charlene Rooks |
Swan Valley Relay For Life
Friday, June 2, 2017
5pm to midnight
Outside at the
Swan River Fairgrounds
Registration opens at 4pm

Relay For Life is a community fundraising event where Canadians across the country join together in the fight against cancer. Last year, over 400 Relays took place across Canada, raising over 28 million dollars for cancer research, services and programs. 100 Manitoba research projects and 56 clinical trials were carried out because of this funding!
At Swan Valley Relay you will:
-participate in meaningful ceremonies
-enjoy food, festivities and entertainment
-connect with cancer survivors
-learn about cancer prevention
Activities
J.A.R.D. Music & DJ Services will be providing music throughout the evening.
There will be Kids and Adult Zumba Workouts, Twister & Jumbo Jenga competitions, "Stay Strong" Tug-o-War, prizes for Team Spirit Contest, a Penny Auction, face painting, themed laps and more!
Registration
Valley residents are encouraged to register online at www.cancer.ca/relay or contact Jill at 281-4034 or swanvalleyrelayforlife@gmail.com.
Register a team or as an individual today! Online, there are countless fundraising ideas to get you started!
Supper
Survivors and their caregivers are invited to come out and enjoy supper and an empowering, fun-filled evening with friends and family. A supper combo will be available for purchase to participants to further help fundraising efforts. This supper will be complimentary for survivors.
So, get your friends together from school or your workplace, or plan an evening with family and come for supper and walk at Swan Valley Relay For Life…fighting cancer every step of the way!
Like us on Facebook at "Relay For Life Swan Valley" to receive event updates.