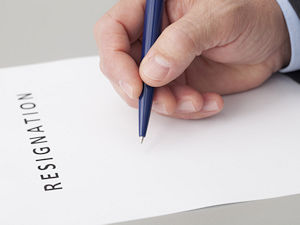 ValleyBiz Story |
Following an eventful Swan Valley West council meeting on April 25,2017 that saw council pass a resolution to end the lawsuit against CJ104 Radio and station owner Bill Gade, Reeve Verne Scouten officially tendered his resignation.
More information on the events leading up to Scouten's resignation will be available soon.
Scouten confirmed that his decision was not an impulsive one, but that he had given much thought to what his course of action would be should the motion to stop the lawsuit be successful. Scouten had prepared the following statement:
"I am more than proud of all of the accomplishments that I have achieved by being part of the Council of the Village of Benito, and for my role of Reeve of the Municipality of Swan Valley West, over the last 38 years. I am also proud of my grandparents and my parents for all their years of service, doing business, volunteering their time and donating to Benito and area and passing the family business on to my brother and myself, making it 100 years of service in the Valley.
Since amalgamation and the resistance to change and the weekly harassment by an owner of the local radio station towards the old municipality and now the new municipality has led to a great amount of distrust and stress around the council table and added stress to our staff, making it almost impossible to carry on with daily business. His continuous harassment has split our community more than it's ever been.
Now, with the decision of a few members of council to take the direction not to go forward and continue to protect our staff and protect the good name of our municipality and our neighbors by dropping the lawsuit and now allowing one man to continue to drain tax dollars and to terrify the Valley and other communities without even trying to stop it through the legal process. This is one resolution of council that I cannot respect under the rules that, the majority of council's vote is a resolution and you accept that and move on. This is the only reason that has forced me to make this decision.
I would like to thank all the people in the municipal world and to say that it has been an honor to have worked along side and across the table from most of you. I would also like to thank all the ratepayers and the council members past and present that have supported me in my municipal career. A special thanks to all the people that have supported our family business in Benito for all these years.
I would also like to thank Carolyn, our CAO, for all the hours and dedication that she has put in trying to hold this municipality together and being under the constant harassment of an owner of a local radio station and working with a very split council. She deserves a medal. I would also like to thank Carolyn's staff for hanging in and keeping the municipality moving forward. I would also like to thank Kevin, our Superintendent, and his staff for maintaining the municipality even under the continuous pressure of the public eye.
People do not know how hard this is. My thoughts go out to all the families in the Valley that have been affected by all the harassment of this one man all these years. I would especially like to thank my wife, I love you, and my family that have hung in there for me – especially these last couple of years. I know it has been hard on all of you and thank you for supporting me on this very difficult day.
I believe council has made a huge mistake. The original vote of council was 5-2 to go forward with the lawsuit. Being head of council, my name and business was targeted weekly, causing great damage to my name and business. I was just one of 5 doing what we think is right. It was to provide safety and protect our employees and protect and grow our community. We cannot grow when there is so much negativity. So, it is with regret and sorrow that I resign my position as Reeve and give up my municipal duties to give me time to decide the future of our business, this 25 day of April 2017."