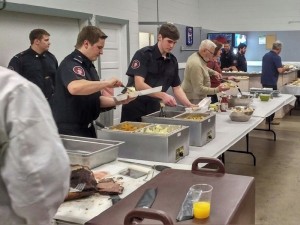 Submitted by:
Leigh Osatchuk |
The Benito Volunteer Fireman's Association hosted their annual Fireman's Supper on February 26, 2017.
This year featured prime rib prepared and served by Benito Premium Meats.
Click any picture for a larger version.
Over 230 hungry supporters attended and we're treated to a fantastic meal.

Along with the feature protein was mashed potatoes, veggies, coleslaw, salad, pickles, turnips and a delicious variety of desserts all donated by the gracious people of Benito and surrounding area.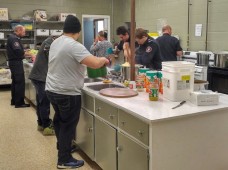 Thank you is never enough to the great people and businesses who donate prizes to the silent auction, and to all the people who choose to support a very important asset to our little town.