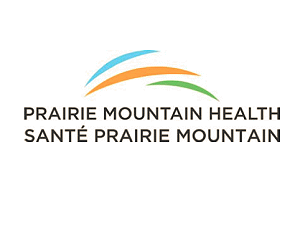 Submitted by:
Prairie Mountain Health |
Prairie Mountain Health (PMH) is rolling out its program to distribute free Take Home Naloxone kits within the region. Public Health and Community Health Nurses involved in harm reduction supply distribution will be the initial providers to have naloxone kits available to distribute, without a prescription, for people at risk of opioid overdose.
PMH Director of Primary Health Care Pam Whitfield says a Registered Nurse─ through private conversation with an individual─ will determine the risk of opioid overdose. If indicated, use of the kit and other important safety messages will be reviewed. Although kits will be distributed only to those at risk of opioid overdose, any person can receive training on overdose prevention, recognition and response, and how to use the kit. Initial sites that have the kits available are:
– 7th Street Health Access Centre – Brandon; Contact: 204-578-4811.
– Public Health Sexual Health Program – (Town Centre) Brandon; 204-578-2513 sexualhealth@pmh-mb.ca
– Camperville Primary Health Centre; Contact: 204-524-2169.
– Dauphin Public Health; (204) 638-2118.
– Roblin Public Health; Contact: 204- 937-2151.
– Swan River Public Health. Contact: 204-734-6603
The Waterhen Primary Health Care Centre (Contact: 204-628-3329) will have kits available by early February 2017.
Other sites within PMH may be added as needs are identified and as resources and training opportunities allow. Please contact the distribution sites directly for hours of operation and further information on free Take Home Naloxone kits. As more sites offer the Take Home Naloxone kits, contact information will be added to the provincial Street Connections website. To find out where kits are available free of charge to those at risk of overdose, visit
www.streetconnections.ca
Street Connections (WRHA) has distributed naloxone kits in Winnipeg since January 2016 as part of a pilot project to help those at risk of a potential opioid overdose. Opioid drugs, such as fentanyl, morphine, oxycodone, codeine and heroin, are of particular concern because they can cause a person's breathing to slow or stop, which may lead to death. Based on the success of this pilot, and the concern of opioid use and overdose risk throughout the province, Manitoba Health, Seniors and Active Living continues working with each of the health regions to make free "take home" naloxone kits available to those who need it.
Naloxone kits are also available for purchase at some community pharmacies. Individuals who have health coverage under First Nations Inuit Health are eligible for free kits from locations that are selling them. You can find a list of these pharmacies at the College of Pharmacists of Manitoba website: cphm.ca
Remember ─if you suspect someone is overdosing─ call 911 first.