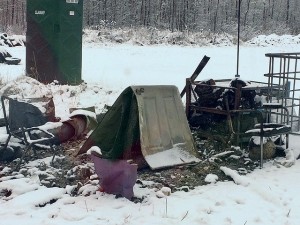 ValleyBiz Story |
A spokesperson from the Municipality of Swan Valley West informed ValleyBiz that the attendant's shack at the Benito Landfill had been vandalized and burned down. The burned building was discovered by the landfill attendant on Friday December 2, 2016.
"It appears this has happened since the dump was last open on Monday [November 28, 2016]." said the spokesperson.
Swan River RCMP have confirmed that they are investigating the matter and that they have consulted the Office of the Fire Commissioner (OFC).