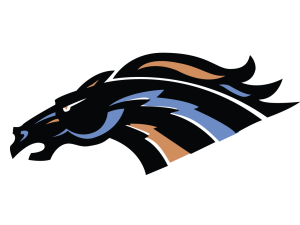 Submitted by:
Craig Zamzow |
The Swan Valley Atom "A" Stampeders host the Atkinson Sports Excellence/Pizza Place Atom tournament this weekend (Nov 25-27).
The 6-team round robin tournament action kicks off Friday at 1:30PM as the host Stampeders face the Dauphin Kings right after the Noon Hour Hockey legends game (hope most of the crowd stays)!
The Taylor School Choir will perform O Canada just prior to 1:30PM ceremonial puck drop featuring a local legend.
The Stampeders will hit the ice again at 6:15PM vs Flin Flon Bombers.
On Saturday the Stampeders play the Thompson King Miners at 10AM and the McCreary Mustangs at 3PM.
The hosts last game will be Sunday at 1PM vs The Pas Huskies.
Click here for a copy of the full tournament draw.
The 2016-17 club consists of players covering much of the Swan Valley starting with goaltender Owen Martyniuk and a defence of Jackson Badowski, Grace Kirk, Andrew Pidskalny, and Crystal Zamzow.
Flying down the wings will be Tavyn Boychuk, Maddix Eisner, Christian Hart, Samantha Jo Moshenko, Comrie Quill, and Tucker Thompson. Our three centres are Eli Betcher, Brady Burghart, and Kai Gorchynski.
Coaches are Craig Zamzow, Rick Betcher, and Daniel Martyniuk. Manager is Angie Burghart.
Tournament Coordinator Joanne Betcher confirms there are no gate fees to watch and support the home side, but an elaborate prize table will be available to assist with your Christmas shopping.
The progressive 50/50 take home prize is already over $650 (or almost $1,000 as a local auctioneer might say!) so see any parent to buy in advance or when at the arena. Draw will be made Sunday AM.
Don't forget to bring a noisemaker.