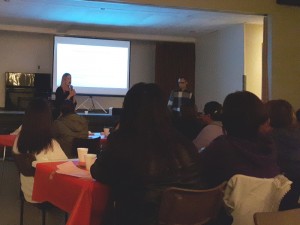 Submitted by:
Shannon Reynolds |
An Evening in Honour of Missing and Murdered Indigenous Women took place in Swan River on October 4, 2016.
The event was well attended by over 100 guests.
Click any picture for a larger version.
In attendance were community social services providers and family who's loved ones are among the too many Missing and Murdered Indigenous Women.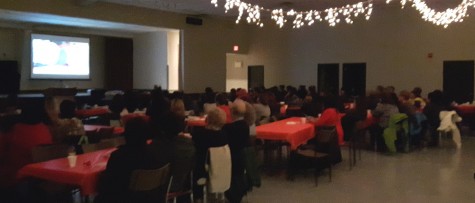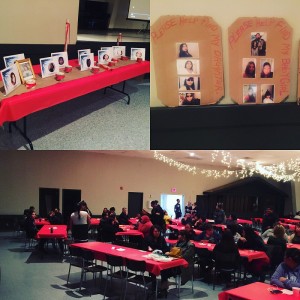 We were also honoured by the attendance of MKO Grand Chief Sheila North Wilson, Wuskwi Sipihk First Nation Chief Elwood Zastree and Pine Creek First Nation Band Councillor Cindy Mckay.
It was an emotional evening as guests heard from the family members about their profound loss.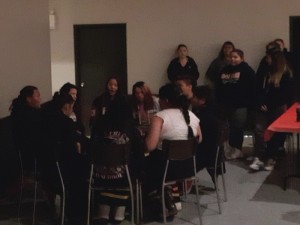 An all girls drum group from Pine Creek First Nation performed and MKO Grand Chief Sheila North Wilson spoke of her experiences as a young girl and Part 1 of her documentary, 1200+, was shown.

The Missing & Exploited Person Unit of the R.C.M.P. provided a presentation on focused on human trafficking, missing persons and sexual exploitation; what those topics look like in Manitoba; and what police are doing about it.
The evening could not have happened without combined efforts and contributions from the Manitoba General Employees Union (MGEU), the Elbert Chartrand Friendship Centre, the Pine Creek First Nations Band and friends who generously donated their time and effort. Many thanks to all those who attended to honour the Missing and Murdered Indigenous Women.