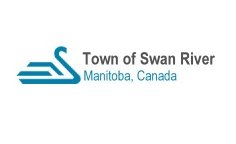 The Council of the Town of Swan River met on Tuesday, August 2nd, 2016 at 7:30 pm in the Town Council Chambers with  Mayor McKenzie presiding and Councillors Moriaux, Friesen, Whyte, Jacobson, Delaurier and Sakal present.  

1 Call to order
2 Adoption of Agenda
Moved By: Jason Sakal
Seconded By: Duane Whyte
RESOLVED that the Agenda for the August 2nd, 2016 regular meeting of Council be received.
CARRIED
3 Adoption of Minutes
Moved By: Jason Sakal
Seconded By: Phylis Friesen
RESOLVED that the minutes of the July 19th, 2016 regular meeting of Council be adopted as received.
CARRIED
4 Delegation: RCMP Report – Corporal Ross Hannah
Corporal Hannah advised that extra traffic enforcement was in Town for Rodeo weekend.  29 ticket/infractions were handed out. 
With regards to the graffiti in town, he asks the public to take pictures and pass on along any information that could help the police determine who is defacing property.   
He is hopeful that there will be an announcement about the reservist program in about 2 weeks.  He believes that reservists are deployed for up to 6 months at a time to do part time work.  Council advised that there is a group of troubled kids taking over the Skatepark in the evenings and intimidating the younger kids.  Some kids are now choosing not to go to the park.  Corporal Hannah asked that the public contact the RCMP office when this group of kids are at the Skatepark so that they can send a member over right away if possible to deal with the situation.
​Council advised that the presence of the RCMP members in the Legion Park and other areas of Town where they have been on foot patrol is greatly appreciated.  Lots of positive responses have been received from the public.
5 Correspondence
5.1 Northern Woods Water Highway Information
7 Reports
7.2 RCMP April – June, 2016 Reports
Moved By: Phylis Friesen
Seconded By: Jason Sakal
RESOLVED that the April, May and June 2016 RCMP reports be received.
CARRIED
7.3 Request/Concern Report
Moved By: Phylis Friesen
Seconded By: Jason Sakal
RESOLVED that the April – June 2016 Request/Concern reports be received.
CARRIED
7.4 Handivan July 2016 Report
Moved By: Phylis Friesen
Seconded By: Jason Sakal
RESOLVED that the July 2016 Handivan Report be received.
CARRIED
7.5 Administration Meeting Minutes
7.6 Council member and CAO reports
8 By-Laws
8.1 By-Law No. 15/2016 Fire Prevention and Emergency Services 1st reading
Moved By: Duane Whyte
Seconded By: Phylis Friesen
RESOLVED that By-Law No. 15/2016 being a By-law of the Town of Swan River to establish and operate an emergency firefighting service, for fire prevention, for the related regulation of fire and other hazards and for the adoption of the Fire Code be read a first time.
CARRIED
8.2 By-Law No. 16/2016 Organizational – 1st reading
Moved By: Duane Whyte
Seconded By: Phylis Friesen
RESOLVED that By-Law No. 16/2016 being an organizational by-law of the Town of Swan River to be read a first time.
CARRIED
8.3 By-Law No. 17/2016 Business Licenses – 1st reading
Moved By: Duane Whyte
Seconded By: Phylis Friesen
RESOLVED that By-Law No. 17/2016 being a by-law  of the Town of Swan River for the licensing and regulation of businesses carried on within the municipality be read a first time.
CARRIED
8.4 By-Law No. 18/2016 Positions of Designated Officers – 1st reading
Moved By: Lance Jacobson
Seconded By: Jason Delaurier
RESOLVED that By-Law No. 18/2016 being a By-Law of the Town of Swan River to establish the positions of Designated Officers be read a first time.
CARRIED
9 Other Resolutions
9.1 to authorize museum grant
Moved By: Lance Jacobson
Seconded By: Jason Delaurier
RESOLVED that Council authorize a grant in the amount of $4000 to the Swan Valley Historical Museum.
CARRIED
9.2 to approve the amended landfill contract
Moved By: Jason Delaurier
Seconded By: David Moriaux
RESOLVED that the amended Landfill Contract be approved.
CARRIED
9.3 to purchase floor scrubber for Veterans Community Hall
Moved By: Jason Delaurier
Seconded By: Lance Jacobson
RESOLVED that a Taski Swingo 855B floor scrubber for the Veterans Community Hall be purchased from Wood Wyant for $8,647.82 plus taxes.
CARRIED
9.4 To reverse resolution no. 2016.392
Moved By: Jason Delaurier
Seconded By: Lance Jacobson
RESOLVED that Resolution No. 2016.392 be reversed.
CARRIED
9.5 To approve purchase of hot water tank for arena
Moved By: Jason Delaurier
Seconded By: David Moriaux
RESOLVED that the hot water tank for the Centennial Arena be purchased from Mullins Plumbing and Geothermal for a total cost of $4,911.81
CARRIED
9.6 To authorize attendance at Capital Assets in a Municipal Environment MMAA seminar
Moved By: David Moriaux
Seconded By: Jason Delaurier
RESOLVED that Julie Fothergill be authorized to attend the Capital Assets in a Municipal Environment MMAA seminar being held in Brandon, MB on September 9th, 2016.
CARRIED
9.7 To receive building permit applications
Moved By: David Moriaux
Seconded By: Jason Delaurier
RESOLVED that the following building permit applications be received:
51/16 616 3rd Ave S  Fence $5,000
52/16 313 7th Ave S  Deck $1,700
​53/16 1505 Government Rd   RTM $100,000 
54/16 117 Centennial Dr N  Deck  $16,000
55/16 530 Main St. Demo bathroom area $0
​56/16 314 13th Ave. S. Shed $4,000
57/16 530 Main St. Renovation $40,000
58/16 209 Athlone St. Fence $3,500
59/16 1477 3rd St. N. Industrial Building $2,542,940
CARRIED
9.8 To refund a portion of taxes
Moved By: David Moriaux
Seconded By: Jason Delaurier
WHEREAS the Recycling and Garbage By-Law No. 3/2016 has roll #184340 listed as a two dwelling property so the levy is based on two dwellings;
​AND WHEREAS one dwelling on this property has been condemned since 2009 and is going to be demolished;
THEREFORE BE IT RESOLVED that roll #184340 be provided a refund of $143.34.
TABLED
9.9 to table resolution no. 2016.414
Moved By: David Moriaux
Seconded By: Jason Delaurier
RESOLVED that Resolution No. 2016.414 be tabled.
CARRIED
9.10 To approve accounts
Moved By: Jason Sakal
Seconded By: Duane Whyte
RESOLVED  that the accounts as follows be hereby approved for payment:
​1) General accounts from cheque No. 19034 to cheque No. 19174 for a total of $422,400.53; and
2) Payroll account from cheque No. 3822 to cheque No. 3828 for a total of $116,100.98.
CARRIED
10 In Camera
Moved By: Jason Sakal
Seconded By: Duane Whyte
RESOLVED that, pursuant to Section 152(3) of the Municipal Act, Council go into Committee and close the meeting to the public.
CARRIED
11 Out of Camera
Moved By: Phylis Friesen
Seconded By: Jason Sakal
RESOLVED that pursuant to Sections 152(4) of the Municipal Act this meeting be reopened to the public.
CARRIED
12 Adjournment
Moved By: Phylis Friesen
Seconded By: Jason Sakal
RESOLVED that this regular Meeting of Council now adjourn.
CARRIED