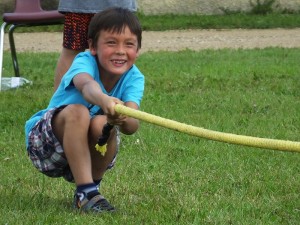 ValleyBiz Story |
The sun peaked through the clouds and the pouring rain came to a stop shortly after 4:00 pm on Saturday August 13, 2016 allowing the outdoor Metis Day games and eventsto get underway at the Elbert Chartrand Friendship Centre.
Click any picture for a larger version.
The obstacle course was a hit with the kids as they raced through tires, balanced across a beam, jumped over and slid under barriers, then zig zagged toward the finish line.
While the kids children took part in various games, many adults participated in a horseshoe tournament or gathered around to watch.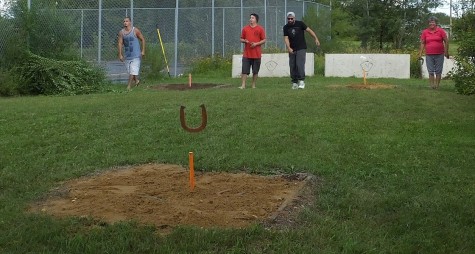 Classic games like the beanbag toss and tug of war never get old and were enjoyed by kids of all ages.
After several rounds of youngsters competing one on one, the older kids finished off with an exuberant game of tug of war.