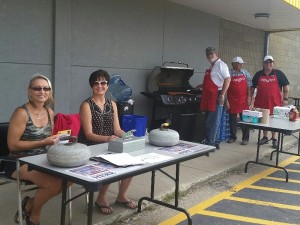 Submitted by:
Barry Stephen |
July 20, 2016 was a great day for a hotdog sale….
Thanks to  160 hungry supporters who came out to the Giant Tiger parking lot to enjoy a hotdog , chips and a drink.
Click any picture for a larger version.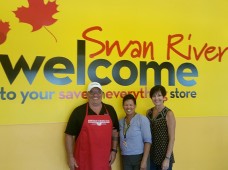 Giant Tiger provided the goods and the Bowsman Curling Club provided the workers.
A huge Thank You to Cecile and staff at Giant Tiger for this fundraising opportunity.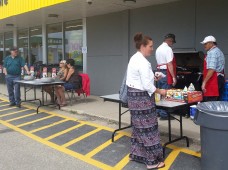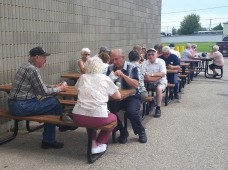 The Bowsman Curling Club unveiled their coupon booklet which was very well received. Contact Barry Stephen for more information on the booklet. All proceeds of the day  goes to the Bowsman Curling Club.