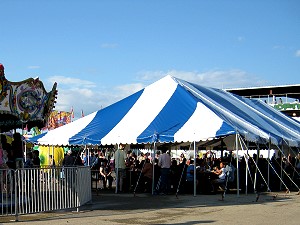 Coming July 28, 29, 30, 31
The Swan River Northwest Roundup kicks off with opening night BBQ and the food doesn't stop there. Enjoy local favorites at a community food booths: perogies, cabbage rolls, buffalo burgers & smokies. Snack on Midway treats: candy apples, cotton candy or mini donuts.
Beat the heat and wet your whistle in the Budweiser Bull Pit Beer Gardens.




Click here for a printable schedule that includes all of the events during the Swan River 2016 NorthWest Roundup and Exhibition.