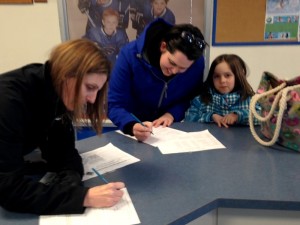 Submitted by:
Tracy Maksymchuk |
Two successful registration nights for Swan Valley Youth Soccer were held April 5 and 12, 2016 at the Centennial Arena.
There are approximately 225 soccer players registered.
Click any picture for a larger version.
The players range in age from our Timbit Beginners who are turning 5 this year, to our Seniors (athletes born in 1998, 99, 00) and every age in between!
Soccer begins Monday, April 25, 2016 at 6 pm with our 4 Major teams. The Junior and Senior teams will hit the pitches at 7:30. Players from these 3 age groups can opt into joining the travel teams for their age groups. The Major and Junior travel teams play Thursdays. Teams from Swan River, Sapatowayak, Winnipegosis, and Norquay. Senior Travel Team plays Wednesday evenings.
The Beginners start off Tuesday night, April 26, 2016 at 6 pm. We will have 4 Timbit teams on the pitches. Six Minor and Six Intermediate teams start off with some drills at 6:45, which is followed by a game.
Owen Parsons is the Swan Valley Youth Soccer President and coordinates the youth soccer program with a number of volunteers on the board.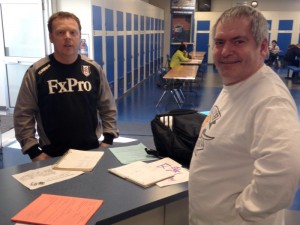 SVYS is appreciative of all of the people who volunteer their time to coach and support this worthwhile opportunity for our valley youth.
The Swan Valley Youth Soccer Association looks forward to a promising season.
Highlights will be a June 11 Majors Tournament, June 12 Juniors Tournament and a group of male and female athletes preparing to play in the Manitoba Summer Games in Steinbach this August.