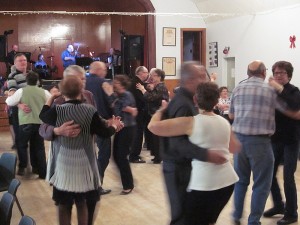 Submitted by:
Edgar Yacyshyn |
Durban dance which was held on the afternoon of Sunday February 21, 2016 was fun and enjoyed by all who attended. Thanks to the band called Border Connection for supplying the great old time music which everyone complemented on. Click any picture for a larger version.
The afternoon was a time to socialize and meet new friends from neighbouring province.
Thanks to all who attended and hope to see all at our next dance which will be held Saturday night March 19/16.