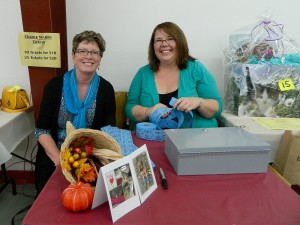 Submitted by:
Sherry Martin |
Swan Valley Animal Protection League held its 4th annual Banquet and Fundraiser at the Museum Hall on September 26, 2015. Sold out once again, the crowd enjoyed a great meal served by Verneece Eggie and crew.
Pictured above: Susan Huxley & Joyce Bateman
Click any picture for a larger version.
Bernice Gordon and her helpers worked hard decorating the hall to perfection with beautiful table settings and flower arrangements around the room in fall colors.
During the cocktail hour, the crowd was treated to some great guitar tunes played by Marc Provencher.
| | |
| --- | --- |
| The video presentation, beautifully done by Holly Urban, was a huge success; showcasing adopted animals and their stories. Part of the video was narrated and the crowd heard touching stories from the new owners about how much adopting an animal changed their lives, and the lives of the animal. | Pictured Above: The Museum Cat |
There weren't too many dry eyes in the crowd by the time it was over! The video was dedicated to the memory of Lisa (Potten) Chan whose love for animals was well known by those who knew her.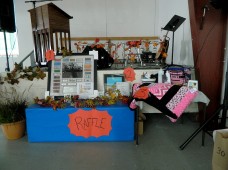 A wide variety of items was donated by generous individuals and businesses for the raffle and auction, and had people buying tickets in the hope of winning. The lucky winner of the 50/50 draw was Tammy Danielson of Minitonas.

Tom Stradwick, the President of SVAPL, and his wife Nancy, will moving this week to New Brunswick. Nancy was also the secretary for SVAPL for a time. So the volunteers had a special group photo done during the evening with Tom and Nancy as a wonderful remembrance of his time with us.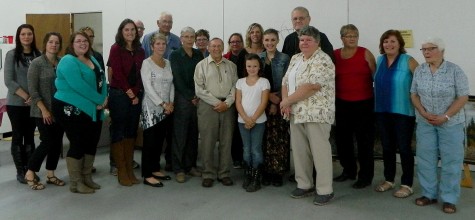 Tom was presented with a beautiful set of glass mugs etched with the SVAPL symbol as a keepsake. The group will miss them!
SVAPL would like to express their deep gratitude to everyone who supported the banquet this year, individuals and businesses alike.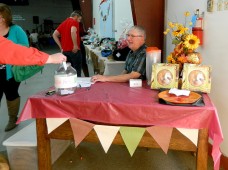 A huge bouquet goes out to all the volunteers who worked so tirelessly to put this event on, and who worked all evening to keep everything running smoothly.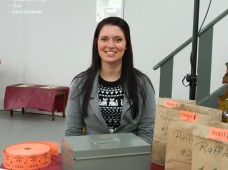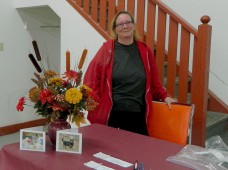 Thanks everyone!