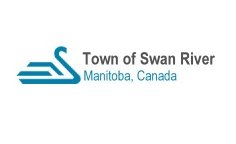 The Council of the Town of Swan River met on Tuesday, September 1st, 2015, at 7:30 p.m. in the Town Council Chambers with Mayor McKenzie presiding and Councilor's, Jacobson, Moriaux, Friesen, Whyte present. Councilor Delaurier arrived at 9:00 p.m. & Councilor Sakal absent
Delegation:
Report from Fire Department Chief Fedorchuk:
In the months of July and August the SRFD responded to 20 calls.
15 Calls were in Town and consisted of:
6 fire calls (2 structure, 2 vehicle fires, 1 cooking, 1 power line)
6 false alarms ranging from cooking to alarm provider issues
2 alarm calls
1 motor vehicle incident
5 calls in the Municipality of Swan Valley West consisting of
2 hazardous material calls involving anhydrous
2 Motor vehicle incidents
1 Fire (Bales)
The department has responded to two calls involving fatalities which are currently under investigation by RCMP.
Currently the SRFD has responded to a combined 65 calls at a total of 1235 hours.
Last year at this time the SRFD responded to 64 calls for a total of 989 man hours.
This year using google earth as a visual aid we have begun incident tracking. Our intentions are to use this information to assist us with preplanning. (Example Provided)
The SRFD has completed gps mapping of the hydrant locations in town and is currently integrating the information into our response. We also took this opportunity to do visual inspections of each hydrant on their condition and location to see if any changes had to be made. Housekeeping being the most common issue (trees and bushes). (Example provided)
Fall training sessions will begin on Wednesday with representatives from Manitoba Hydro doing an educational session on Natural gas and Emergency Services. An invitation was sent out to local chiefs inviting them to attend if they so wished.
Sessions are currently being planned for training to acquire vehicle air endorsements, familiarization of the new inflatable boat which was acquired last week, pump operations and preplanned response dry runs.
Operational guidelines have been reviewed and passed to committee for approval. Once they are approved a review session will be held with our firefighters.
The Swan Valley Mutual Aid District starts meeting again on September 8th
The Manitoba fire Chiefs Association meets September 12th
Minutes:
1. RESOLVED that the minutes of the August 18th, 2015 regular meeting of Council be adopted as received.
Carried:
2. RESOLVED that the Agenda for the September 1st, 2015 regular meeting of Council be received.
Carried:
3. RESOLVED that the Superintendent of Works Report be received.
Carried:
4. RESOLVED that the Richardson Recreation & Wellness Centre Financial Statements for the Year Ended December 31, 2014 and prepared by Pacak Kowal Hardie & Company be received.
Carried:
5. RESOLVED that the Swan River Parks & Recreation Commission Financial Statements for the Year Ended December 31, 2014 and prepared by Pacak Kowal Hardie & Company be received.
Carried:
6. RESOLVED that Town of Swan River Financial Statements for the Year Ended December 31, 2014 and prepared by Pacak Kowal Hardie & Company be received.
Carried:
7. RESOLVED that the Chief Administrative Officer be authorized to attend the Manitoba Municipal Administrators Association District 7 meeting being held in Grandview, MB on Tuesday, September 22nd, 2015.
Carried:
8. RESOLVED that the assessment alterations amendments as listed by Manitoba Local Government Assessment Services dated August 18th, 2015, be made to the 2015 Tax Roll under authority of Section 300(6) and 326 of the Municipal Act.
Carried:
9. RESOLVED that the assessment alterations amendments as listed by Manitoba Local Government Assessment Services dated August 26th, 2015 and August 28th, 2015, be made to the 2015 Tax Roll under authority of Section 300(6) and 326 of The Municipal Act.
Carried:
10. RESOLVED that the accounts as follows be hereby approved for payment:
(1) General Accounts from Cheque No. 17403 to No. 17464 for a total of $451,888.51.
(2) Payroll Account from Cheque No. 3623 to No. 3629 for a total of $115,638.30.
Carried:
11. RESOLVED that Brandi Fullerton be hired as a casual Lifeguard/Instructor for the Swan Valley Credit Union Aquatic Centre effective August 13th, 2015.
Carried:
12. RESOLVED that the Council of the Town of Swan River does hereby agree to provide funding to Swan Valley RISE for years 2016, 2017 and 2018 as per schedule "A" attached.
Carried:
13. RESOLVED that the following outstanding utility bills be added to the property taxes.
Account No. – Roll No.
#10630000.04 – #0201300.000
#11530000.01 – #0085600.000
#12430010.07 – #0098000.000
#20850030.03 – #0133700.000
Carried:
14. WHEREAS the Town of Swan Rivers Heyes Lift Station is currently being upgraded by TSL Mechanical Incorporated;
AND WHEREAS a bypass line was not included in the original tender;
THEREFORE BE IT RESOLVED that council accept the recommendation from Associated Engineering to approve Change Order 001 authorizing TSL Mechanical Incorporated to install a bypass line for the submitted amount of $23,500.00.
Carried:
15. RESOLVED that Mayor Glen McKenzie and Chief Administrative Officer Julie Fothergill be authorized to sign the Land Use Agreement for a temporary rugby field with the Swan Valley School Division.
Carried:
16. RESOLVED that the Swan River Fire Department August 2015 Call Report be received.
Carried:
17. RESOLVED that, pursuant to Section 152(3) of the Municipal Act, Council go into Committee and close the meeting to the public.
Carried:
18. RESOLVED that pursuant to Section 152(4) of The Municipal Act this meeting be reopened to the public.
Carried:
19. RESOLVED that this regular Meeting of Council now adjourn.
Carried: