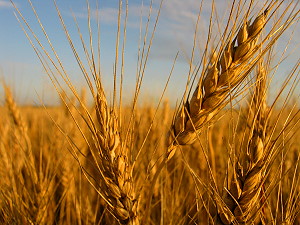 Northwest Region Crop Report Prepared by: Manitoba Agriculture, Food and Rural Development September 21, 2015 |
Northwest Region
Unsettled weather conditions prevailed through the north half of the Northwest Region during most of the week, causing a delay in harvest progress throughout most of that area. There were reports of light frost in some parts of the region but no reported crop injury. Over 50 mm of precipitation were recorded in parts of the Swan Valley. More favorable harvest conditions returned to the region on the weekend allowing harvest to resume.
Overall, harvest is approximately 65% complete for the region. In the southern part of the region (north of Ste Rose), producers have mostly field corn and soybeans left to harvest. The rest of the region is waiting on canola, flax, soybeans and grain corn. Average quality is reported for most crops harvested in the region.
In many cases, fall field work operations are caught up to harvest and many tilled fields have good growth of weeds and volunteer plants. Soil moisture conditions are adequate in most parts of the region but are excessive in The Pas and in some localized areas around McCreary and the Swan Valley.
Corn silage harvest has started where the correct stage has been reached or where crops have dried down due to frosts. Producers are still harvesting second cut alfalfa in some areas. Pastures are slowing in growth. Water supplies are adequate.