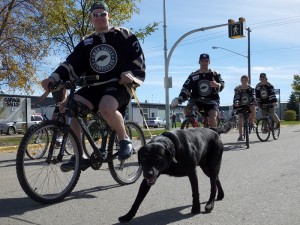 ValleyBiz Story |
Across Canada and around the world people joined together to take part in the 35th Anniversary of the Terry Fox Run.
Family, friends and furry companions enjoyed the beautiful fall day as they did their part to help keep Terry's dream alive.
Click any picture for a larger version.
The Terry Fox run has taken place in Swan River for 34 years and Jim Webster has been involved since the first run. "The weather has really cooperated for us over the years." he said "There have only been two years where we had to move inside following the run for the closing activities."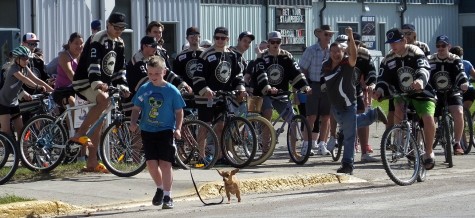 Locally, 85 people registered for this year's run in Swan River raising $8,200 for Terry's Marathon of Hope.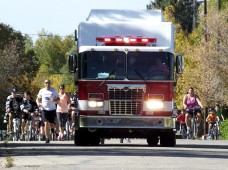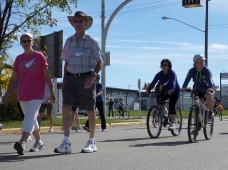 Along Terry Fox's own journey, he met 10-year old Greg Scott of Welland, who had also lost his leg to bone cancer. Later he recalled "Greg rode his bike behind me for about six miles and it has to be the most inspirational moment I have had!" This year, in Swan River, many participants chose to bike the 6km route as well.
According the foundation's website:
The Terry Fox Runs take place in over 9,000 communities across Canada every year and are accessible to anyone with no entry fee, no minimum pledge and a non-competitive atmosphere. Participants can run, walk, blade or bike and most of all have fun while raising funds for cancer research.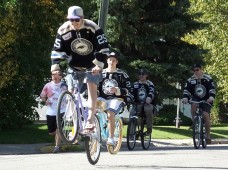 The Stampeders joined the event again this year, bringing with them a special enthusiasm that certainly helps boost the element of fun.