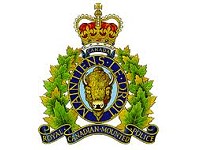 Swan River RCMP Report |
On September 17, 2015 at about 8:30 pm a call came in through 911 reporting a collision between a swather and a truck on the Pretty Valley highway (#486) at the Roaring River Bridge, about 1 mile south of PTH 83.
Police & Fire were dispatched to the scene. There were no injuries reported and both vehicles were towed. It appears that the driver of the truck struck the swather from behind when the swather was crossing the bridge. The investigation continues.