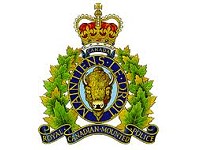 Swan River RCMP Report |
On Sep 17, 2015, at approximately 3:30 am, a call came in through 911 reporting that a light coloured pickup truck had struck a green mini-van, pushing the mini-van off the road. The pickup truck, possibly a GMC fled the scene.
EMS and Fire were dispatched to the scene approximately 1 km north of Benito, MB. The passenger of the minivan was treated at & released from the Swan River hospital. The police investigation continues.