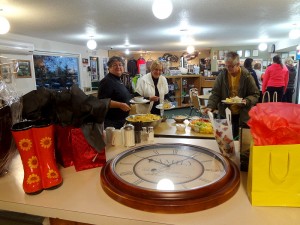 Submitted by:
June McKenzie |
Tuesday Nite Gals Golf held their windup on Sept 15, 2015.
23 ladies braved the damp conditions playing the course using only 2 clubs each – that and the weather proved a fair challenge.
Click picture for a larger version.
A warm bowl chili and great prizes concluded the evening.