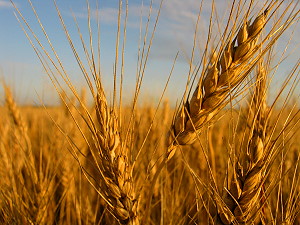 Northwest Region Crop Report Prepared by: Manitoba Agriculture, Food and Rural Development September 14, 2015 |
Northwest Region
Unsettled weather conditions over the past week, along with wet field conditions from the previous weekend, caused a delay in harvest progress throughout the Northwest Region. More favorable harvest conditions arrived in time for the weekend when excellent progress was made.
Overall, harvest is about 60% complete for the Northwest Region. Some producers in the southern part of the region completed harvesting cereals and canola, and are now waiting on corn and beans. Soil moisture conditions are adequate in most areas and continue to be excessive in some localized areas.
The wheat harvest in the Northwest Region is approximately 99% complete. Reported hard red spring wheat yields are extremely variable and range from 25 to 70 bu/acre. Most reports on wheat quality range between #1 and #2.
Overall, approximately 70% of the canola crop has been swathed; some canola fields in the Roblin and Swan River areas may require another week before they are ready to swath. Canola harvest progress is estimated at 25% complete; most progress is noted around the Dauphin area. Reported canola yields range from 30 to over 40 bu/acre.
Approximately 15% of the corn crop is at the blister stage of growth, 50% at the milk stage, and 35% at the dough stage. For soybeans, 95% of the crop is at the brown pod stage. Flax development ranges from 60% at the boll stage of growth and 40% mature.
In many cases, fall field work operations are caught up to harvest.