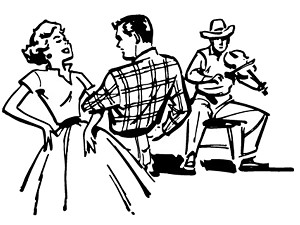 Submitted by:
Lloyd Gilchrist |
Swan Valley Hoedowners
Two Free Dances
for New Dancers
October 7, 2015
October 14, 2015
7:00 pm to 9:30 pm
Swan River Senior Centre
702 First Street North
Want to join a fun activity that's physically, mentally, and socially motivating? The Swan Valley Hoedowners are offering you the opportunity for just that. Come and join us for square dancing!
Singles and couples welcome. No previous dance experience is necessary.
For more information call Linda or Lloyd Gilchrist at 204-734-3950 or Fay Perrin at 204-238-4976.