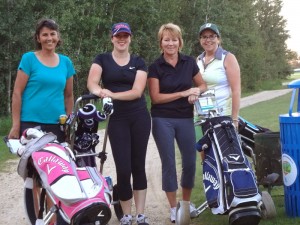 Submitted by:
June McKenzie |
Tuesday Nite Gals Golf was held on August 18, 2015 and saw 31 golfers enjoying the Fun Challenge.
Click any picture for a larger version.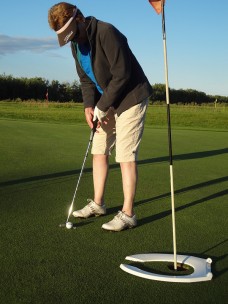 Activities included golfing left-handed, manuevering thru a potato maze, wearing oven mitts to tee off, putting in the toilet seat plus many other challenges to test their abilities.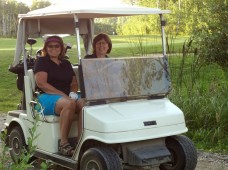 What a crazy nite. A lovely meal, prizes and many laughs were shared afterwards. Next event nite is Sept 15 at 5:30. Everyone is welcome.