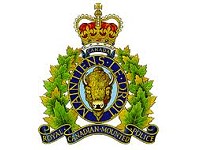 Swan River RCMP Report |
On August 15th, 2015 shortly before 8 pm Swan River RCMP received a report of a dispute over a bicycle in Birch River, MB. The suspect had returned and was now pointing what appeared to be a 'handgun' at the victim.
Through investigation the 'handgun' was found to be a Beretta-type pellet gun.
53 year old Donald Clinton Leask (of Birch River, MB) has been charged with Assault, Uttering Threats, Carrying a Concealed Weapon, and numerous other firearms charges.
LEASK was remanded into custody for court in Dauphin, Manitoba on August 17th, 2015.