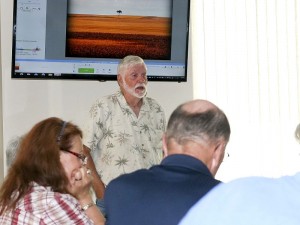 Submitted by:
Maureen Bowles |
On July 15th and 16th, 2015 the North West Regional Library hosted a Photographic Post Processing Workshop.
What to do with your photo once it is on your computer.
Click any picture for a larger view.
The workshops were full and everyone benefited from the instructions by René R. Coultier. René has spent a lifetime in the commercial photography business, since retirement he has combined the passion of photography with his interest in travel.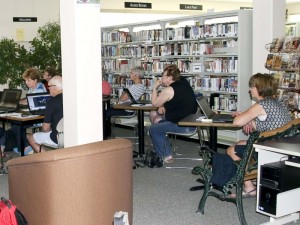 This interesting and informative workshop answered all questions and gave tips on retouching photos, contrast, saturation and many more areas.
René also showed many beautiful photos he has taken from travels around the world.


Please watch for more workshops using computers at the library. We are also interested in hearing from you about possible workshops. This was a free workshop project funded by the Government of Canada's New Horizons for Seniors Program.