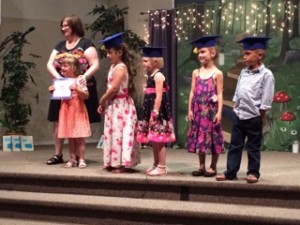 Submitted by:
Jocelyn Beehler |
Community Bible Fellowship Christian School exists to challenge students through a Christ-centred education to pursue a life of Godly character and academic excellence.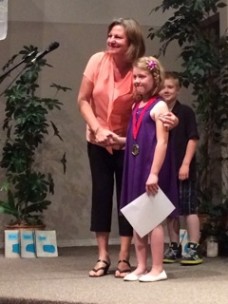 We recognize traits of Godly character in all our students and one trait is highlighted about each student during our closing program.
JK/K Class
Payton Newbury – Politeness
Rowan Newbury– Thankfulness
Cameron Holben– Kindness
Elizabeth Beehler– Empathy/Compassion
Calli Goethe– Attentiveness
Liam Nemetchek– Generosity
Rae-lene Piwish – Responsibility
Gr.1-4
Taylor Bass – Resourcefulness
Ethan Gade– Meekness
Keria Howdle– Helpfulness
Isabelle Beehler – Diligence
Ainsli Ellingson– Faith
Calleigh Pritchett– Exuberance
William Piwish – Joy
Carter Bass– Responsibility
Madison Gade– Obedience
Noah Gnida – Friendliness
Kitana Legebokoff– Perseverance
Shayden Pakulak– Creativity
Cadie Yurfrym- Gentleness
Cayden Kovachik– Boldness
Gr.5-8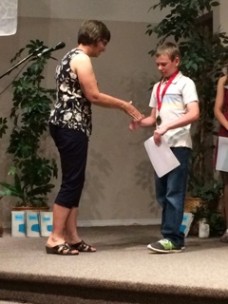 Annalisa Ellingson – Confidence
Corbin Legebokoff– Responsibility
King Switzer– Courage
Danica Wiggins– Diligence
Delia Stevens– Humour
Michelle Martens– Generosity
Sophia Goudy – Meekness
Landen Burick– Creativity
Tyrell Switzer– Gentleness
Kirstyn Hagglund– Helpfulness
Jude Evans– Tolerance
Dominyk Loewen– Exhuberance
Mackenzie – Sensitivity
Shay – Integrity
Sam – Friendliness
Trinidy – Resourcefulness
CBFCS works hard to encourage students to do their best academically. In Grades 5-8 students achieve "Honor Roll" recognition if they can maintain an average of 85% in all core subjects. Congratulations to the following students achieved honor roll this year: Michelle Martens, Dominyk Loewen, Landen Burick, and Mackenzie Betcher.
Students that maintain an average of 90% or higher in all core subject areas achieve "Distinction" recognition. Congratulations to the following students who achieved distinction: Shaylin Affleck, Annalisa Ellingson, Danica Wiggins, Sophia Goudy and Michelle Martens.
The Sportsmanship Award was presented to Madison Gade in the Gr.1-4 class and Corbin Legebokoff in the Gr.5-8 class. This award is given to students that demonstrate a good attitude, play fair, they are inclusive, play hard and observe the rules. These traits are recognized both in formal PE class, intra-murals, field trips and at recess times.
The Citizenship Award was presented to Shaylin Caryk. This award is presented to a student that demonstrates consistent, mature character in all areas. They are responsible, well mannered, treat others kindly, work hard and can be trusted at all times.
CBFCS wishes the best to all our students and hope they all have an incredible summer. Good luck to our Gr.8's that are transitioning to the SVRSS in the fall: Mackenzie Betcher, Shaylin Caryk, Sam Goudy, and Trinidy Legebokoff. We will miss you.