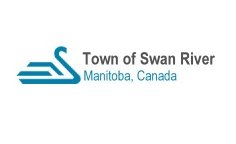 The Council of the Town of Swan River met on Tuesday, June 16th, 2015, at 7:30 p.m. in the Town Council Chambers with Mayor McKenzie presiding and Councilor's, Whyte, Sakal, Moriaux, Friesen, Delaurier present. Deputy Mayor Jacobson was absent.
Rezoning Hearing: To amend the Town of Swan River Zoning By-Law 9/2004 reclassifying Lot 52,
Plan 1017 DLTO from "RS-5" Residential Single Family Zone to "RM" Residential Multiple-Family Zone.
No persons were present that wished to address the hearing.
Police Department Delegation – Discussed the following issues:
Prescription Drug Abuse
Reservist
Night Presence
Loud Mufflers
School Speed Zones
Radar Sign
Minutes:
1. RESOLVED that the minutes of the June 2nd, 2015 regular meeting and the June 9th and June 10th, 2015 special meetings be adopted as received.
Carried:
2. RESOLVED that the Agenda for the June 16th, 2015 regular meeting of Council be received.
Carried:
3. RESOLVED that accounts as follows be hereby approved for payment:
1. General Accounts from Cheque No.16914 to No.17010 for a total of $278,422.09.
2. Payroll Account from Cheque No. 3569 to No. 3575 for a total of $113,228.54.
Carried:
4. RESOLVED that the Request/Concern Report for May 2015 be received.
Carried:
5. RESOLVED that Mary Snelgrove be appointed as the Town of Swan River representative for the North-West Regional Library Board.
Carried:
6. RESOLVED that Mayor Glen McKenzie and Chief Administrative Officer Julie Fothergill be authorized to sign the amended collective agreement between CUPE Local 851 and the Town of Swan River for the term June 1st, 2015 to December 31st, 2017.
Carried:
7. RESOLVED that the Town of Swan River purchase an inflatable rescue craft from Williams Auto Electric for the amount of $6,198.00 plus taxes.
Tabled:
8. RESOLVED that Resolution No. 7 be tabled until the next regular meeting.
Carried:
9. RESOLVED that Chief Administrative Officer Julie Fothergill be authorized to sign the Government of Manitoba Recreation Opportunities Agreement which becomes effective upon signing and continues to March 31th, 2019.
Carried:
10. RESOLVED that Ian Wilson be hired as a full-time Labourer for the Public Works Department effective June 24th, 2015.
Carried:
11. RESOLVED that the following Utility billings be added to taxes:
Account – Address – Roll
10001090.00 – 317 River Rd – 120200.000
11070050.02 – 116 Centennial Dr – 207000.000
12200010.06 – 107 4th Ave W – 95500.000
30380240.03 – 224 7th Ave S – 39700.000
30890050.02 – 419 6th Ave N – 52100.000
35340010.03 – 514 Main St – 225400.000
Carried:
12. RESOLVED that By-Law No. 3/2015 being a By-law of the Town of Swan River to amend the Town of Swan River Zoning By-Law No. 9/2004 reclassifying Lot 52, Plan 1017 DLTO from "RS-5" Residential Single-Family Zone to "RM" Residential Multiple-Family Zone be read a first time.
Carried:
13. RESOLVED that the Superintendent of Works Report be received.
Carried:
14. RESOLVED that the Swan Valley District Recreation Audited Financial Statements for the year ended December 31st, 2014 and prepared by Pacak Kowal Hardie & Company be received.
Carried:
15. RESOLVED that the By-Law Enforcement Officer Report be received.
Carried:
16. RESOLVED that John Hart and Arlana Muller be hired as casual Life Guards for the Swan Valley Credit Union Aquatic Centre.
Carried:
17. RESOLVED that the letter of resignation from the position of Pool Operator (attached as Schedule "A") submitted by Rick Lemperes be received.
Carried:
18. RESOLVED that Councillor Whyte & Moriaux be authorized to attend the Multi-Stakeholder "Community Mobilization" Forum on Tuesday, June 23rd, 2015 in the SVRS Multipurpose Room from 10:00 am to 3:30 pm.
Carried:
19. RESOLVED that Kris Kotyk be hired as a casual Customer Service Representative for the Swan Valley Credit Union Aquatic Centre effective June 16th, 2015.
Carried:
20. RESOLVED that, pursuant to Section 152(3) of The Municipal Act, Council go into Committee and close the meeting to the public.
Carried:
21. RESOLVED that, pursuant to Section 152(4) of The Municipal Act this meeting be reopened to the public.
Carried:
22. RESOLVED that this regular meeting of Council now adjourn.
Carried: