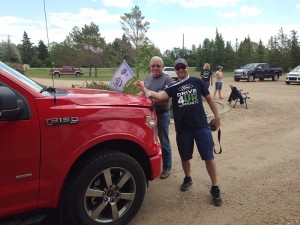 Submitted by:
Tracy Burick |
The third Ford Drive 4UR School event, to be held in the valley, was at Community Bible Fellowship Christian School this past Saturday, June 13, 2015.

Click any picture for a larger version.
The school received $20 for every participant who came and test drove a Ford. The weather was perfect, the food was plentiful and the vehicles were fabulous to drive.
The event ran from 9 am until 5 pm and each test drive took roughly 7 min. There was a steady flow of people coming throughout the day.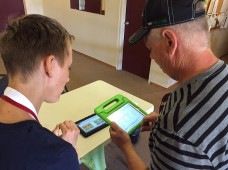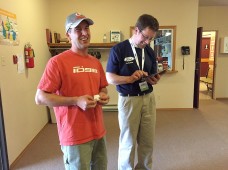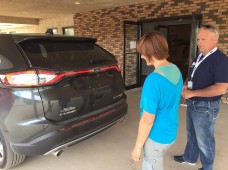 Participants were able to test drive and also check out some of the extra features on the vehicles.
Total funds raised were close to $2800. The school will use the funds towards technology and general upgrades.
| | |
| --- | --- |
| Brian Burick, school parent volunteer, learning the online registration process. | Community members came and tried out the school's climbing wall. |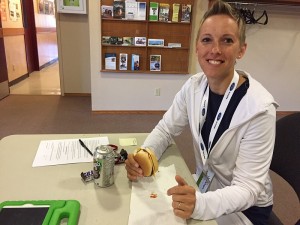 Jocelyn Beehler enjoying the hamburger from the canteen.
CBFCS PAC ran a concession, on Saturday, for all those who participated.