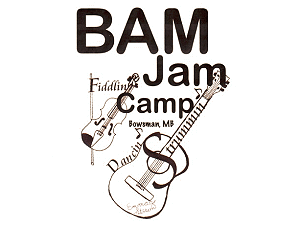 Submitted by:
Donna Burghart |
BAM Jam Camp is hosting it's 5th Anniversary!
Come on out to see some of Canada's greatest musicians!
Including Marcel Hapel, Kim de Laforest, Donna Turk, Morgan Turk, Greg Simm, Daniel Koulack, Ameena Bajer-Koulack, Ryan D'Aoust & Karrnnel
Mon. March 30, 2015 – 7:00 pm – Instructors Concert
Admission – $5.00
Tues. March 31, 2015 – 6:30 pm – Student Showcase
Admission – Donation at the Door
Every year these concerts prove to be some of the Valley's best! Don't miss this year!!!!
For more info contact Donna Burghart 204-281-1379