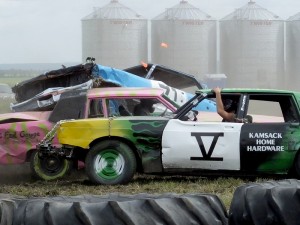 ValleyBiz Story |
It was hard to miss the change in Durban this weekend on Sunday, August 10, 2014.
Cars filled up the old schoolyard and lined nearby streets. The sound of cheering fans and grinding metal filled the air.
Click any picture for a larger version.
The annual demo derby offered lots of action, plenty of excitement and loads of good old fashioned fun.

The time in between heats was filled with music, food, friends, frisbee and other socializing as the mechanics worked on patching up what was left of the cars for another round.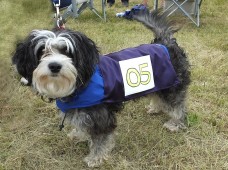 This little pup was lovingly dressed up by Auntie Maryanne to cheer on driver Tyler Slepika.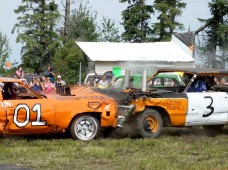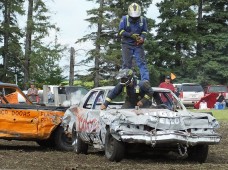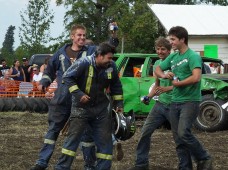 Drivers faced off in 4 heats with the following winners who faced off in the Grand Cahllenge: Faron Burtnack, Derek Yakelshek, Dwight Popoff, Derrick Krochak. Derrick Krochak was the Grand Challenge winner taking home $1,500 with second place and $500 going to Faron Burtnack.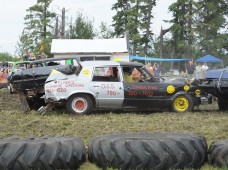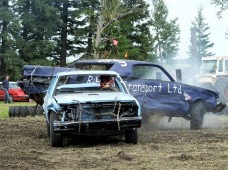 Consultation Heats went to Morgan Bidhetty and Nathan Ribalkin, Best dressed to Alexander Riehl, Powder Puff to Melody Douglas, Mechanics to Jason Schlater and Mad dog to Michael Eliuk.