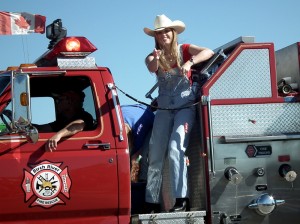 ValleyBiz Story |
Although rain pounded the Valley this weekend, the weather was just right for the Northwest Roundup Chamber of Commerce Parade on the morning of Friday July 25, 2014.
With a variety of entries and lots of candy, the parade is great family fun.
Click any picture for a larger version.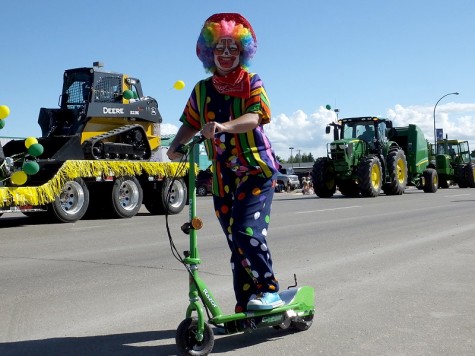 The humorous and entertaining entries kept the crowd smiling and the laughter rolling.
There were some good old traditional floats …
… as well as some new arrivals that demonstrated the adage that good things come in small packages.