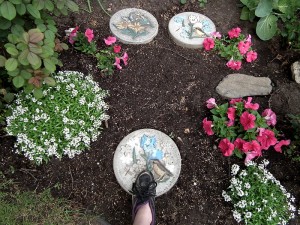 ValleyBiz Story |
On Monday, July 21, 2013 the Swan River Ladies Golf Club hosted their annual Garden Walk. Each year the walk provides an opportunity for visitors to enjoy the beauty, character and tranquility of some Swan Valley's lovely private gardens.
Above picture by Autumn Klekta.
Click any picture for a larger version.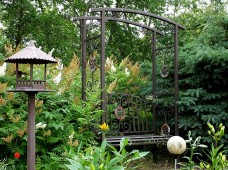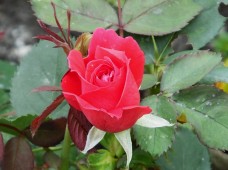 The Garden Walk offers something for all ages …
Autumn, Age 10, enjoyed practicing her photography skills while enjoying the different types and colors of flowers and the unique ways in which they are displayed. Here are her pictures.
Taking pictures was the best part for Mason, Age 8, who is particularly attracted to the many kinds of garden creatures. His pictures are below.
Joining the Garden Walk this year was a beautiful display of prayer quilts made by the United Church Prayer Group.