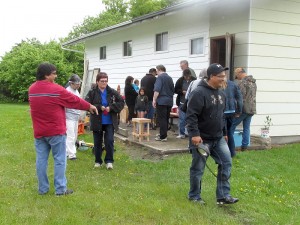 Submitted by:
Debbie Soloway
The Pine River LUD Committee held their first Annual Summer Start Sale on Saturday June 21, 2014. The last week of rainy weather limited the number of participants but there were still eight exhibitors.
Click any picture for a larger version.
The town was busy with the hustle and bustle of everyone looking for that special bargain.
There were treasures for all ages and for all types of collectors;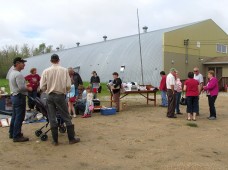 antiques, tools, plumbing, electrical, garden and yard equipment, lumber, electronics, furniture, appliances, kitchen wares, historic memorabilia related to Pine River and the pioneers, material, cloths, toys, coins, stationary, pictures, saddles and horse accessories, hand crafted wood works and much more.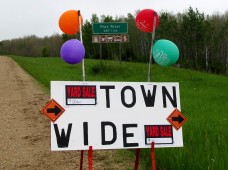 The day was cut a little short due to a rain shower but was considered a great success by all involved. Thanks to all the out of town guests and see you again next year.