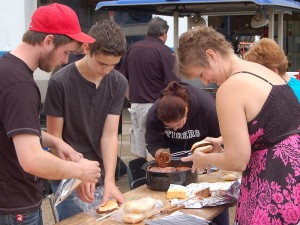 Submitted by:
Rhanda Caruk
Kal Tire celebrated their 10th Anniversary in Swan River with a customer appreciation BBQ on Friday, June 20th.

Click any picture for a larger version.
Burgers, smokies, chips, drinks, curly fries and cake were served with 75 door prizes given out and a chance to win a $500 Kal Tire gift certificate.
Proceeds from the BBQ were donated to SRVSS Safe Grad 2014. Grads, parents, volunteers and Kal Tire staff worked busily filling 160 pre-BBQ orders for businesses in the valley and then served another 400 people at the BBQ.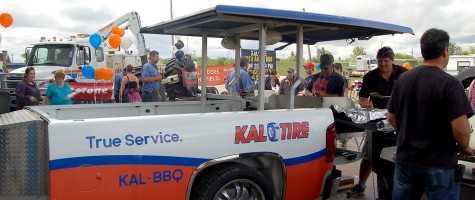 A big thank you to all the workers and customers who attended!