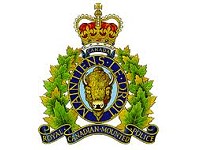 The Swan River RCMP wish to remind the public of the merits of vigilance in personal safety, and general awareness of one's surroundings.
If something seems out of place, or unusual in it's current setting. Then report it to the police.
Urgent matters: Use '911', or (204) 734-3454
If a suspicious person – take note of:
– sex (male or female)
– race (white, black, Asian, aboriginal, or other)
– age
– height and weight
– hair colour and style
– skin tone, complexion/imperfections
– speech (accent, slurred, vulgar)
– scars, tattoos, facial hair, glasses
– general appearance (dirty, well-groomed)
– clothing (colour, style, shoes, jewelry)
If a suspicious vehicle – take note of:
– make (Ford, Chevrolet, Chrysler, Honda, Toyota, etc)
– model (Escort, Impala, Intrepid, pick-up)
– year
– colour
– license plate number (province)
– bumper stickers, damage or dents, lettering
– direction of travel
– occupants (male, female, approximate age)
Why report suspicious persons / suspicious vehicles(?): The community provides eyes and ears for the police. Although the police cannot attend each suspicious person / vehicle call immediately, it will be treated on a priority basis. If it concerns personal safety, protection of property, then do report suspicious persons / vehicles, as it happens, . . . .
==========
If you know about a crime, call the Swan River RCMP at (204) 734-4686:
To provide information anonymously on this or any other unsolved crime in rural Manitoba:
Call Manitoba Crime Stoppers toll free at: 1-800-222-8477 (TIPS).
Submit a secure tip online at www.manitobacrimestoppers.com
Text "TIPMAN" plus your message to CRIMES (274637)
Callers never have to give their name. You can earn a cash reward of up to $2000.00 for information leading to an arrest. Your information helps to solve and deter crime and makes our communities safer.