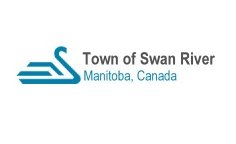 The Council of the Town of Swan River met on Tuesday, June 3rd, 2014, at 7:30 p.m. in the Town Council Chambers with Mayor McKenzie presiding and Councilor's, Delaurier, Jacobson, Sakal, Bobick and Whyte present. Councilor Friesen was absent.
Delegations:
Mayor McKenzie presented Ken Kokot with a Service Excellence Award on behalf of the Governor General's Office for 20 Years of Exemplary Service on the Swan River Fire Department.
Shawn Lamb, Regional Park Operations Supervisor and Darlene Parrett, Parks Superintendent asked Council to consider receiving solid waste from the Duck Mountain.
Minutes:
1. RESOLVED that the Amended Agenda for the June 3rd, 2014 regular meeting of Council be received.
Carried:
2. RESOLVED that the Minutes of the May 20th, 2014 regular meeting of Council be adopted as received.
Carried:
3. RESOLVED that the Veterans Community Hall Audited Financial Statements for the year ended December 31st, 2013 and prepared by Pacak Kowal Hardie & Company be received.
Carried:
4. RESOLVED that the Request/Concern Report for May 2014 be received.
Carried:
5. RESOLVED that Camille Parker be authorized to attend a Municipal Employee Benefits Program administration seminar being held in Dauphin, MB on Tuesday, June 17th, 2014
Carried:
6. RESOLVED that the Swan River Fire Department May 2014 Call Report be received.
Carried:
7. RESOLVED that the Superintendent of Works Report be received.
Carried:
8. RESOLVED that the Valley Lions Recycling Ltd. Financial Statements for the year ended December 31, 2013 and prepared by BMP Chartered Accountants be received.
Carried:
9. RESOLVED that accounts as follows be hereby approved for payment:
(1) General Accounts from Cheque No. 15029 to No. 15094 for a total of $79,362.18.
(2) Payroll Account from Cheque No. 3325 to No. 3333 for a total of $101,864.60.
Carried:
10. RESOLVED that Mayor McKenzie and Councillors Delaurier and Whyte receive their full daily per diem rate and dinner meal allowance for May 27th, 2014 while representing the Town during negotiations with CUPE Local 851.
Carried:
11. RESOLVED that the following Building Permit Applications be received:
4/14 129 5th Ave N Renovation
10/14 423 11th Ave N Fence
11/14 Pending
12/14 1201 1st St S Canopy
13/14 456 11th Ave N Garage
14/14 1506 3rd St N Commercial Multi-Tenant Building
15/14 1310 Ross St Deck
16/14 602 Centennial Dr N House & Garage
17/14 205 2nd Ave N Fence
18/14 604 Main St Renovation
Carried:
12. RESOLVED that the blinds for the Richardson Recreation and Wellness Centre be purchased from Northern Specialties for the amount of $1616.00 plus taxes.
Carried:
13. RESOLVED that, pursuant to Section 152(3) of The Municipal Act, Council go into Committee and close the meeting to the public.
Carried:
14. RESOLVED that, pursuant to Section 152(4) of The Municipal Act, this meeting be re-opened to the public.
Carried:
15. RESOLVED that this regular Meeting of Council now adjourn.
Carried: