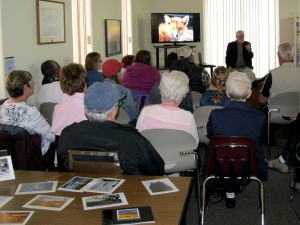 Submitted by:
Maureen Bowles
Rene Coultier shared his expertise and photo collection to an enthusiastic crowd, answering the question:
"How to take a better picture?"
Click a picture for a larger version.
Through the generosity of the Brick a 42″ television was available for the slide show presentation, ensuring the high quality of photos for the audience. Rene shared many beautiful photos taken while travelling the world.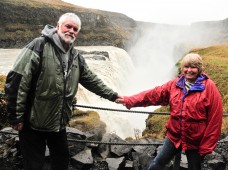 Photography tips, rules of composition, lighting, exposure and many other subjects were covered while viewing the slideshow.
Pictured left: Rene Coultier