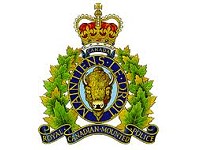 RCMP Media Release |
A 16-year-old male from Pine Creek First Nation, Manitoba has been charged with Possession of Property Obtained by Crime, Obstruction and Breach of Recognizance and has been remanded in custody to appear in Provincial Youth Court in Dauphin on June 4, 2014.
Dauphin Municipal RCMP Detachment continue to investigate the home invasion that was reported just after 1:00 a.m. on June 3, 2014. Two masked males forced their way into a home on Main Street South in Dauphin. They stole cash and other items from the home. Two occupants in the home at the time were not injured.
A 16-year-old male suspect was arrested around 4:00 a.m. and remains in police custody.
Investigators believe this incident to be drug related and that the home was targeted.