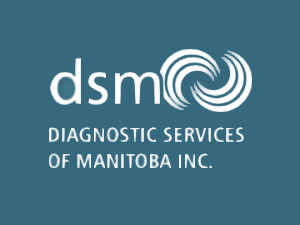 Diagnostic Services Manitoba (DSM) Public Service Announcement |
Diagnostic Services Manitoba's (DSM) Laboratory located within the Swan Valley Health Centre will be moving to a walk-in sample collection service effective May 26, 2014.
Appointments for laboratory collections will no longer be provided and patients will be served on a walk-in priority basis.
DSM looks forward to offering this improved service to our patients as it will allow health care providers to receive their patients' lab results sooner. The community should be aware that walk-in patients will be served on a priority basis, and may not be served in order of arrival. Priority will be given to cancer patients as well as fasting and diabetic patients.
Laboratory hours of operation will be as follows:
08:00 – 15:45 Monday to Friday
The Lab will be closed Saturday, Sunday and statutory holidays
Patients can contact DSM's Swan River Laboratory with any questions: 204-734-6688
The laboratory and diagnostic imaging services within the Prairie Mountain Health Region are part of DSM's provincial diagnostic network. Vital tests are conducted every day providing the 'results that matter' to our patients and their physicians. These results play a very important role in diagnosing patients' health concerns and determining the best course of treatment. With more than 70 sites located across Manitoba, DSM is proud to be the province's leading provider of public laboratory and rural diagnostic imaging services.
For more information contact:
Clayton Therien
Diagnostic Services Manitoba
Tel: (204) 638-2145