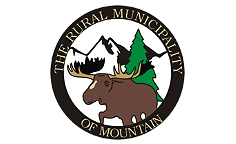 RM of Mountian Public Notice |
Birch River experienced a power outage on Saturday, April 19, 2014 plant and distribution system. One Hydro employee was on call with two other power outages reported at Thunderhill and the Woody district.
Our Municipal Emergency Coordinator requested (unsuccessfully) MB Hydro reprioritize the calls. Power and water service were restored at 7:00 pm.
In a separate incident, our Fire Chief discovered a water main break by 8:00 am Sunday, April 20th. Water service was reduced or interrupted. Heavy equipment and contractors were on site by 5:00 pm. Full water service was restored by 11:30 pm. PTH 268 was open by 1:00 am Monday, April 21, 2014.
There is NO Boil Water Advisory in effect related to this incident, although residents may experience discolored water for a short time.
The RM of Mountain appreciates our residents for their understanding and assistance, especially the Forbes, Wottons, Wasylciws, Sigurdsons, Ferlin Abrahamson, many others who stopped to help, our staff, and especially Councillor Stockford. We sincerely apologize for the inconvenience caused, especially this holiday weekend.