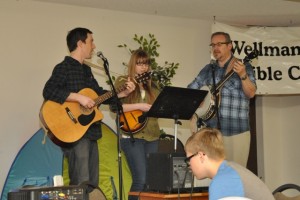 Submitted by:
Jennifer Dahl
A great evening of music, information, food and fun was held Sunday, April 13th to raise funds for the Wellman Lake Bible Camp.

Above: Rob Terhorst, Rod Seib and Taylor Fleming led the singing with their Blue grass band.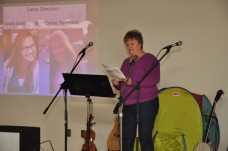 Right: Dorleen Sagert introduced our 2014 staff.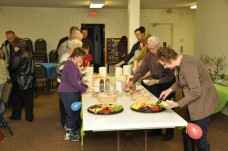 Left: Everyone enjoyed Ice cream sundaes!