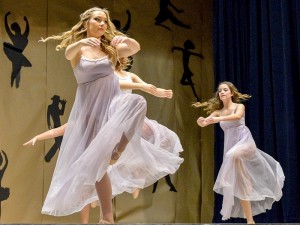 Submitted by:
Michele Poole
The Swan School of Dance held their annual recital on Wednesday, March 26th, 2014 in front of a packed house, at the SVRSS. People were entertained by tap, jazz, ballet, hip hop, and lyrical dances.

Click any picture for a larger version.
With the theme of "This Is It"….. Michele Poole announced her retirement from teaching. Having taught Tap since 1988, it was to "Time to hang up the tap shoes". Although still continuing on as owner/director she is passing on the instruction of dance to her very capable instructors, Rayna Badowski, Julie Baskier, Shany Guillotte, and new instructor Terri Eggie.

A very special tap dance, "The Shim Sham", was performed by all the tap students, from her very talented young tappers to her adult class. She performed along with her students after announcing her retirement from teaching, saying "you only retire once…."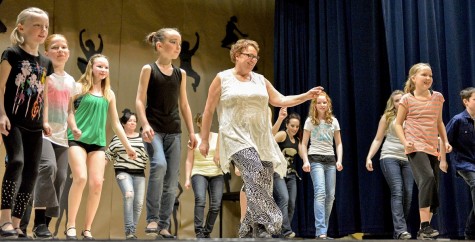 Duets, Solos and Trios were also performed and entertained the crowd, and of course the little ones stole the show!
The Swan School of Dance is now finished its dance season and looking forward to another year, starting in September. If you are between the ages of 3 and 133 and interested in having fun through dance, please give them a call at 204-734-2654 for more information.