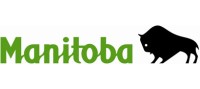 Provincial Media Release:
More than $50 Million over Next Five Years to Increase Safety, Extend Life of Busy North-south Highway: Premier Selinger
SWAN RIVER—Several more road improvement projects are planned for PTH 83 in western Manitoba to improve the ride, help boost commercial truck and tourist traffic, and increase safety for travellers, Premier Greg Selinger announced here today.
"We recognize, in the decades since the original construction of Manitoba's roads and bridges, investment levels have not kept up with the needs of our aging road network as the population and economy grows," said Premier Selinger. "When we invest in restoring and expanding infrastructure like PTH 83 and PTH 10, we ensure its safety, long-term sustainability and Manitoba's economic growth."
The construction will cost more than $50 million over the next five years and will create more than 600 jobs, the premier said. Planned work on PTH 83, PTH 10 and other regional roads includes:
PTH 77, Saskatchewan boundary to PTH 10, culvert replacement;
PR 275, Saskatchewan boundary to PR 588, high performance chip seal;
PR 366, PTH 5 to 8.5 kilometres north of PTH 10, high performance chip seal;
PR 488 ,1.2 km east of PTH 10A (east of Swan River), 4.8 km of grading and paving;
14 km of paving including grade widening at various locations between PTH 24 and PR 355;
four km of paving south of PTH 24;
nine km of paving from PTH 16 to PR 264;
18 km of paving including installing paved shoulders north of the Trans-Canada Highway;
35 km of paving between PR 482 and Roblin;
nine km of paving between PR 264 and PR 482;
installation of a new structure at Prairie Creek (north of Roblin); and
replacement of a structure at Bosshill Creek south of Virden.
The premier noted today's announcement is part of the province's new $5.5 billion, five-year core infrastructure plan developed in consultation with municipalities, business, labour leaders and industry associations across Manitoba.
Highlights from an independent analysis conducted by the Conference Board of Canada project that Manitoba's $5.5-billion investment in core infrastructure will:
boost Manitoba's economy by $6.3 billion,
boost exports by $5.4 billion, and
boost retail sales by $1.4 billion.
The board also estimates these investments will create 58,900 jobs and that each $1 invested in the five-year plan will benefit Manitoba's economy by $1.16.
The five-year plan can be found at www.gov.mb.ca/mit/pdf/five-yr-plan.pdf.
Drivers are reminded to slow down and use caution approaching and in construction zones, for their own safety and the safety of workers. The latest information on lane closures and road conditions is available anytime at 511 (toll-free), at www.mb511.ca or by following the Twitter account at www.twitter.com/MBGovRoads.