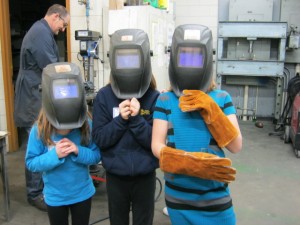 ValleyBiz Story |
On Tuesday, February 28, 2014 the Swan Valley Regional Secondary School (SVRSS) was buzzing with excitement as 120 grade 4 students from across the Swan Valley attended My Vision for My Education (ME).

Submitted photos. Click for a larger version.
"The objective of My Vision for ME is to create an awareness among grade 4 students of potential vocational areas and career options." explained event coordinator and SVRSS Guidance Counselor Jennifer Simpson, "We want to inspire students to begin thinking about their future careers and education."
Providing students with information on potential career paths in grade 4 provides them with time to explore their options before they need to make high school course selections. They will hopefully be more prepared to make an informed and independent choice on their education and be less influenced by the decisions of their peers.
During the day, students participated in each of the following hands on stations sure to inspire.
Cosmetology: Students were pampered by having their hair and nails done.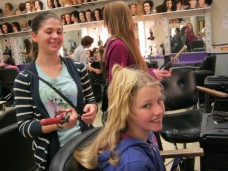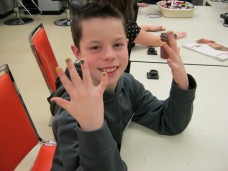 Food Services: Aspiring bakers made pies and pizza.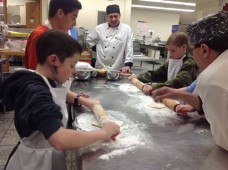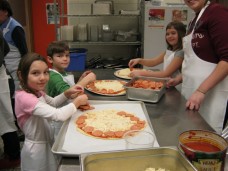 Family Studies: From caring for infants (simulators) to sewing.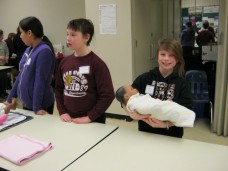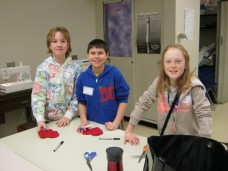 Power Mechanics: Changing tires and turning wrenches like the pros.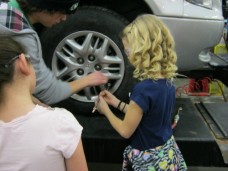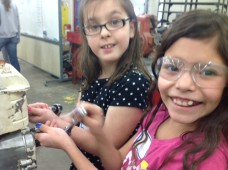 Electrical: Many light bulbs came on as students completed their circuits.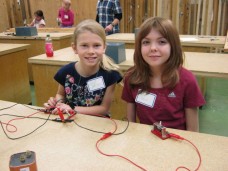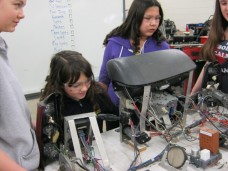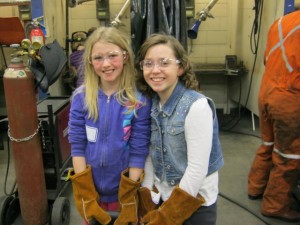 Welding: Aside from showing off their cool accessories, students had an opportunity to try their hand at some metal work.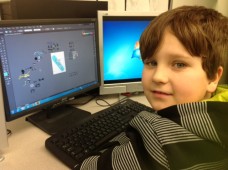 Marketing: Students learned the importance of dressing for success, arranged product, counted change and created their own popcorn brand.
Visual Communications & Information Technology: Overflowing with creativity, skateboards and candy wrappers were designed and the process of 3D printing was explained.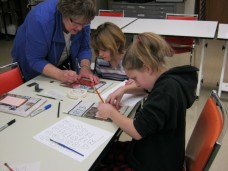 Art: Keepsakes were created through a copper embossing activity.
Environmental Studies: The students watched a humorous video on moose tagging and participated in quizzes and other activities.
SVRSS teachers put in a lot of extra effort to make the day a success and the high school students who assisted at with the activities left a very great impression. The success of the day can be summed up in the comment of one of the grade 4 students who attended, "I can't wait to go to high school!"