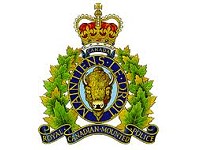 RCMP Media Release |
On the evening of December 29, 2013, Winnipegosis RCMP were dispatched to a domestic dispute in Pine Creek First Nation, Manitoba, where a male was found to be fatally injured.

The victim has been identified as 29-year-old Scott Larry NEPINAK of Pine Creek First Nation, Manitoba. On December 30, 2013, an autopsy was conducted in Winnipeg and the cause of death was attributed to a stab wound. His death is being treated as a homicide.
Winnipegosis RCMP were assisted in the investigation by the Dauphin RCMP Major Crimes Unit, RCMP Forensic Identification Unit, and the Winnipeg RCMP Serious Crime Unit. RCMP officers from Dauphin and Swan River Detachments also assisted.
As a result of investigation, on December 29, 2013, Ashley Mary FLETT, 24, of Winnipeg, was arrested and has since been charged with Second Degree Murder. The victim and accused were known to each other. Flett has been remanded into custody and will appear in Dauphin Provincial Court on January 14, 2014.