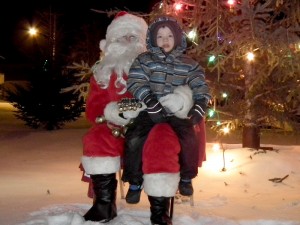 ValleyBiz Story |
Santa stopped by the Down Town Christmas party in Minitonas on Friday, December 20, 2013 to hear some last minute requests from the children and spread some Christmas Cheer.

Click any picture for a larger version.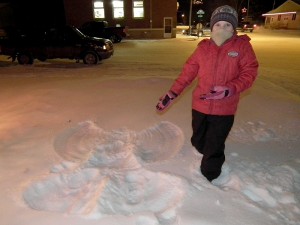 Kids bundled up to join in the old time Christmas spirit, adorning the ground with a snow angel.
Those who braved the cold weather warmed up around a bonfire with hot dogs, hot chocolate and friendly conversation.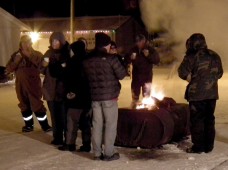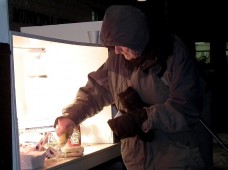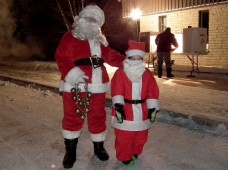 Santa brought along a young apprentice to help prepare for the busy night soon to come.