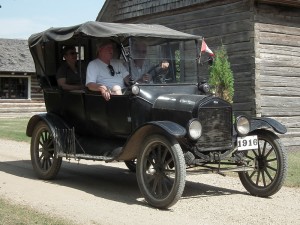 ValleyBiz Story |
It's easy to step back in time at the Swan Valley Historical Museum.
On August 25, 2013 the annual Harvest Festival provided visitors with the perfect opportunity to take a ride down memory lane – quite literally, in the 1916 Model T.
Click any picture for a larger version.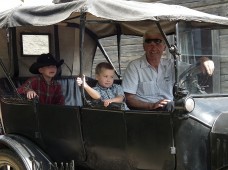 Throughout the afternoon, people of all ages took their turn hopping up into the Model T for a ride back in time.
The little trip followed the path past the general store, blacksmith shop, churches, school and trappers cabin as well as other historic buildings and antique machinery.
Fresh homemade bread quickly disappeared by the slice and by the loaf soon after it emerged from the clay ovens.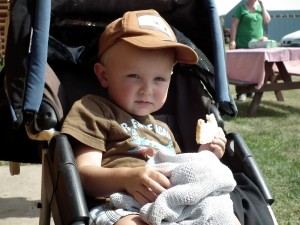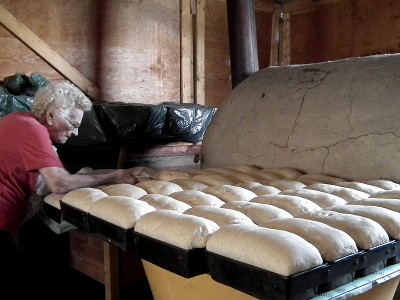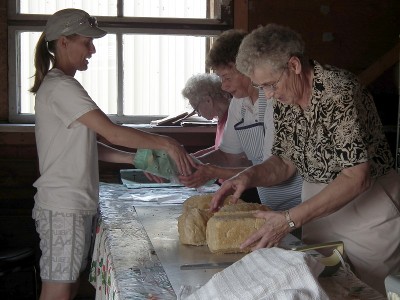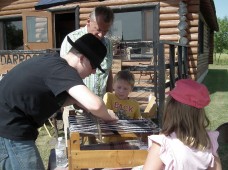 Artisans demonstrated their traditional crafts, answered questions and explained the finer points of their technique.
They even took the time to help some of the visitors try their hand.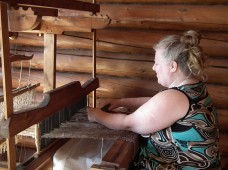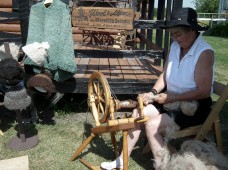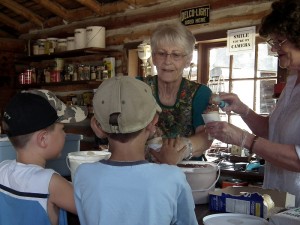 Some things never change, like the sound of kids calling for ice cream and soda.
Luckily the general store was serving up these refreshing treats, making it a popular place to beat the heat of the hot and sunny summer day.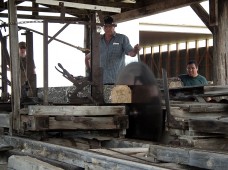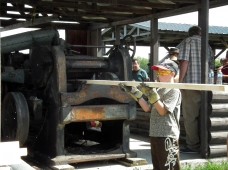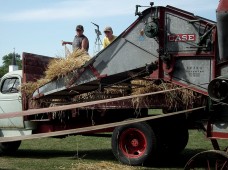 It was a real inspiration to see several generations working together to run the old machinery.
With stories told and skills passed down, this part of our history can be appreciated by generations to come.